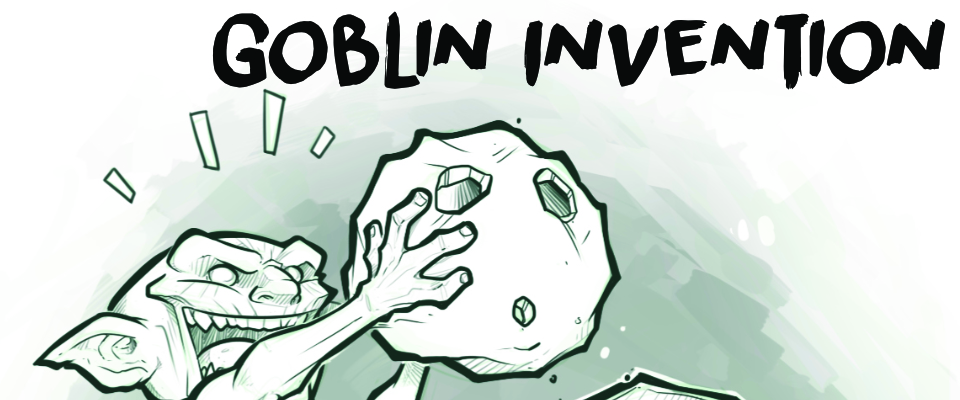 Goblin Invention
The Goblin has just shaped its Golem. Now you need to bring it to life...
You are a curious goblin who has just built a golem, but something is still missing. When you roll the dice, a connection with someone special will appear. In order to share the experience with that person, Goblin Invention is a postcard. You just need a stamp, the address and that special person will be part of your experience.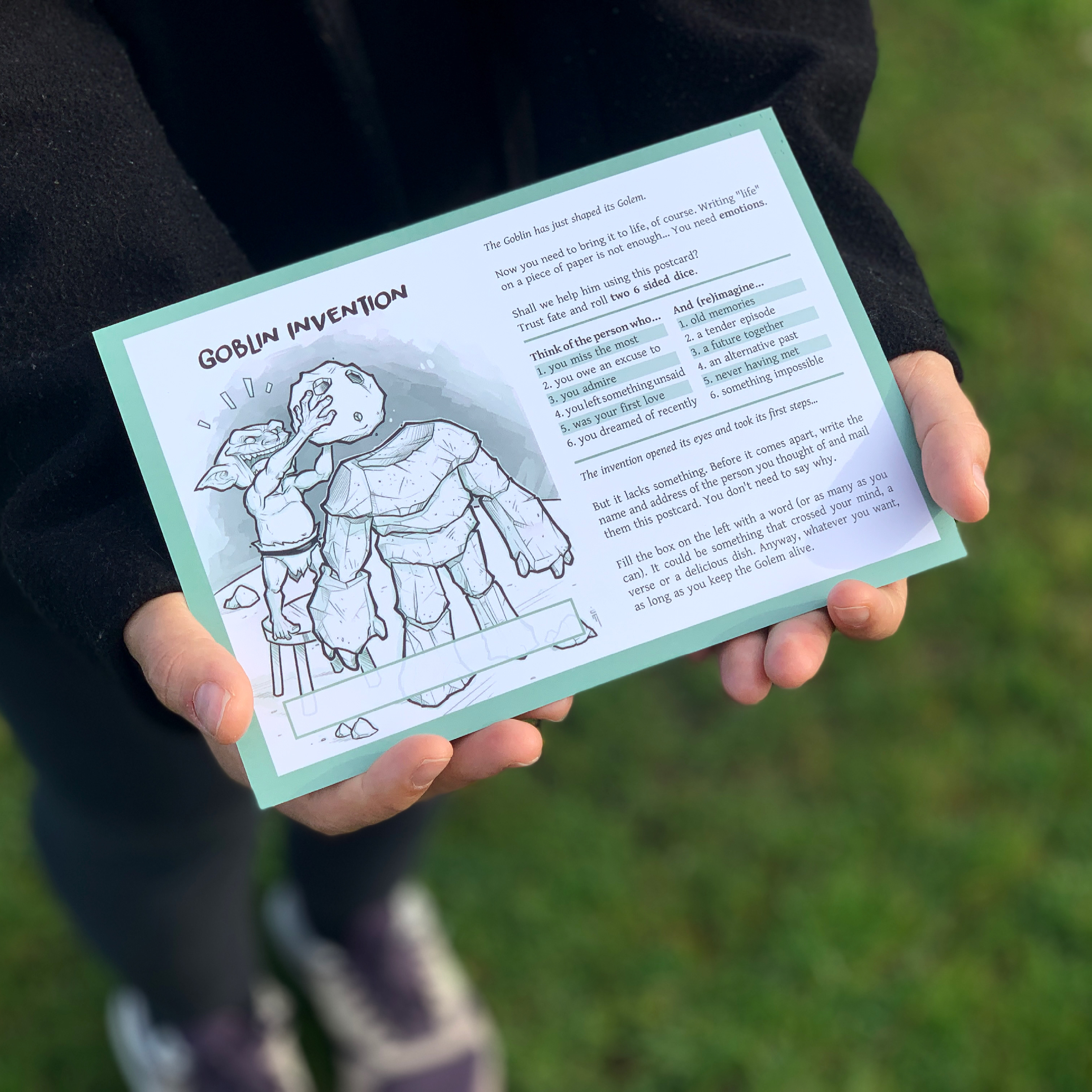 You can discover Goblin Invention by downloading it here for free and buying the postcard directly on the Curious Goblin website.
The game Goblin Invention was born from the collaboration between Curious Goblin and Maré Baixa.