Dirty Town Quickstarter Zine
This is the Quickstarter version of Dirty Town, a sucessfully funded #Zinequest2 Kickstarter campaign. Wait, you don't know what Dirty Town is?
Dirty Town is a cooperative diceless RPG about the corny adventures of Pigeons. Get ready to negotiate with your fellow sparrows, deal with nasty rats, angry cats, evil seagulls and face many more dangers in Dirty Town !

Have you ever wondered what your favourite movie's storyline would be like if the main characters were Pigeons? Of course not, but don't be corny about it. Imagine you could transform The Lords of the Rings into The Feathership of the Wing and play as a Flock of Pigeons travelling throughout Birdgard (which is actually Dirty Town) to destroy The Feather. AMAIZEing, right!?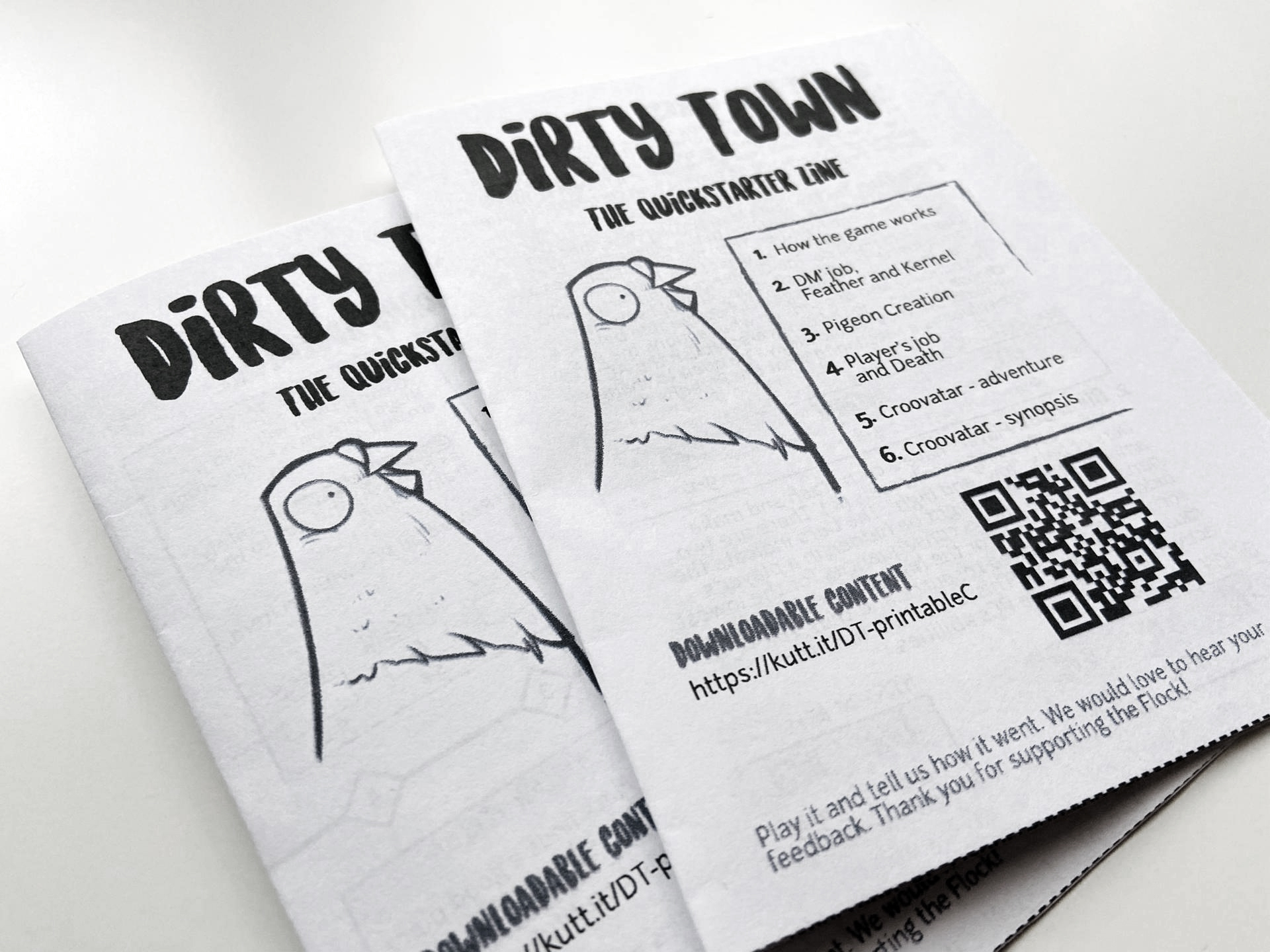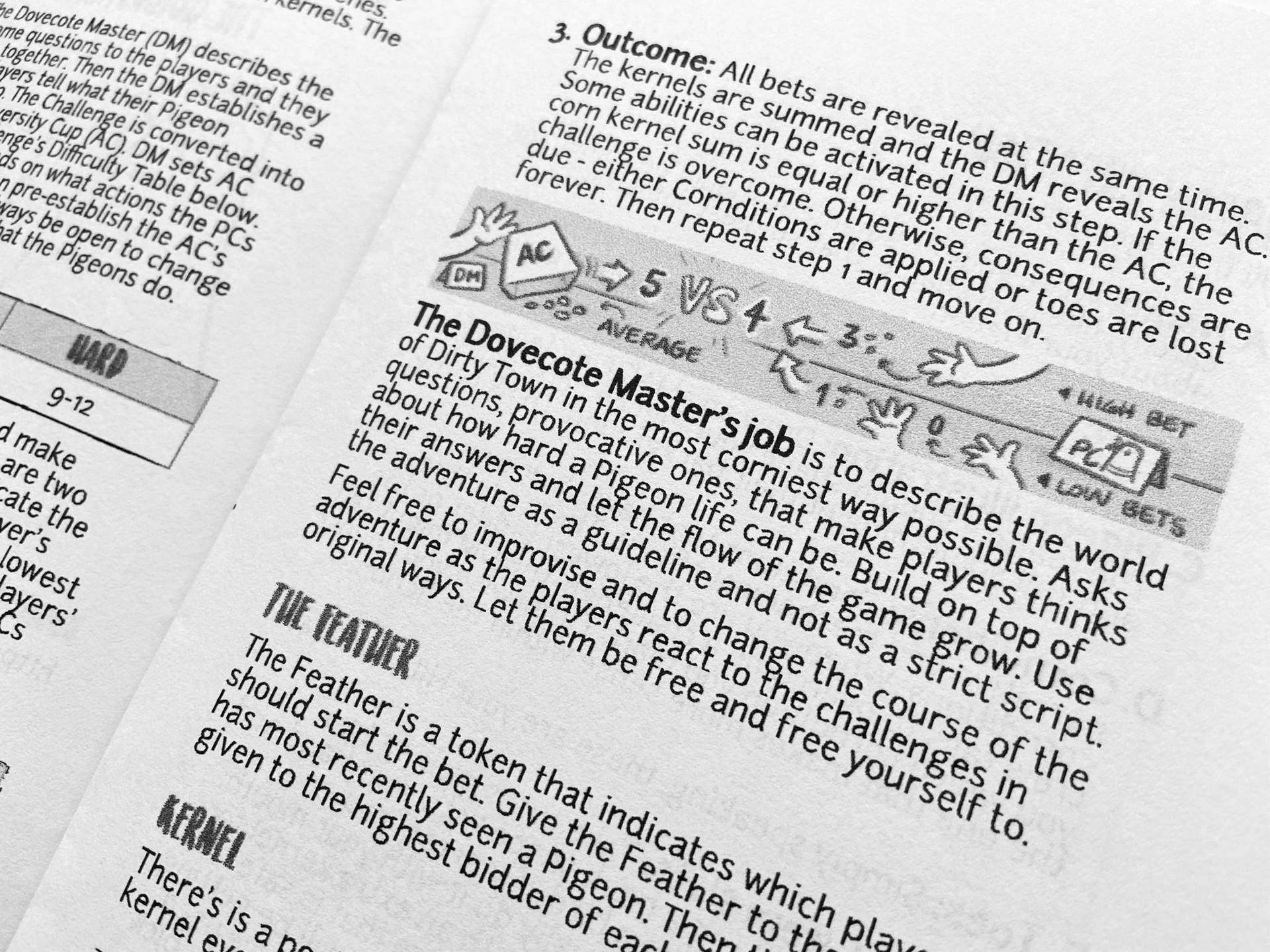 Dirty Town Quickstarter Zine contains:
Instructions to build your own Dirty Town Quickstarter Zine
A6 zine with 8 pages
Rules of the game
1 ready to play adventure
Character sheets
20 corny Abilities
20 aMAIZEing Items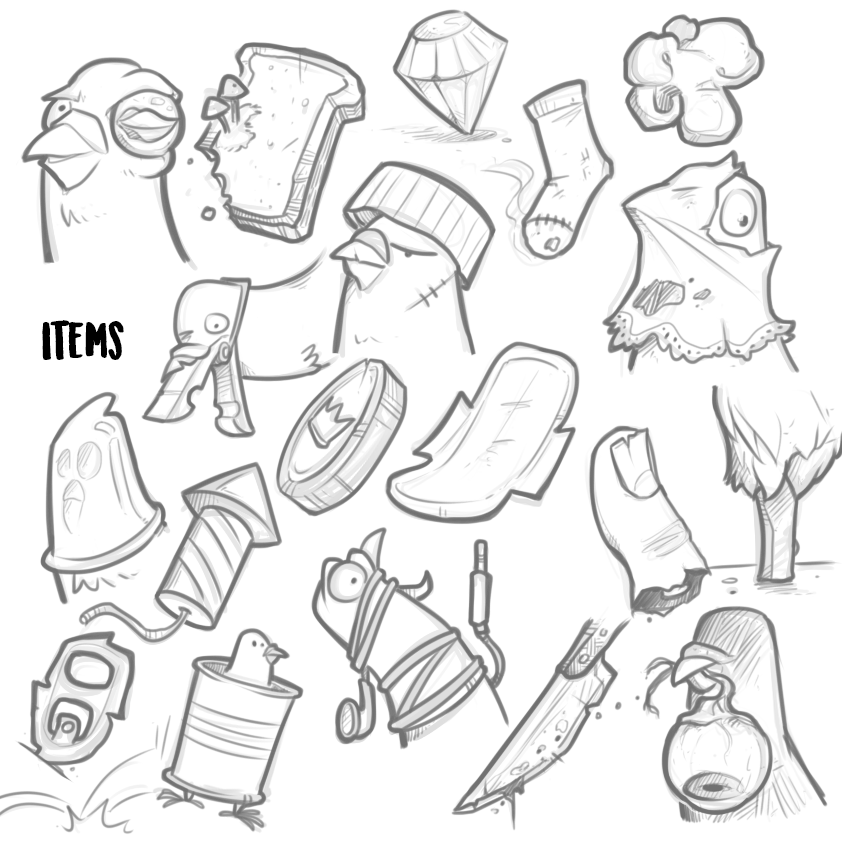 Please feel free to leave your inKERNELible feedback in the comments below. Help us build the corniest Dirty Town possible!

BACKERS & LATE PLEDGES
The content of this listing is free for every member of the flock (Backers). If you want to get a copy of the full game of Dirty Town, please send us an email and we'll send you a survey to fill out your Late Pledge with a discount of 3$ due to supporting Dirty Town Quickstarter Zine!
Thank you for supporting Dirty Town the corniest RPG ever made!

Croo, crooo!
Purchase
In order to download this game you must purchase it at or above the minimum price of $3 USD. You will get access to the following files:
DirtyTown-Quickstarter_DIYzine.pdf
786 kB
DirtyTown-Quickstarter_facingpages.pdf
802 kB
DirtyTown-Quickstarter_singlepages.pdf
819 kB
Download demo